Women's day today, and I decided to make a tribute to all moms and that are in the marathon of the first days of a baby at home. Know that you are not the only ones to feel finished and no prospects of returning to normal life!
It's the dream bring your baby home. Anyway you became mom and is 100% excited to take care of your son with all the world. After 3 or 4 nights without sleep and bad if you look in the mirror, starts beating that feeling of "what I've done in my life"…. Will my life will go back to normal?!
Talking with many friends who have already had children, we have come to the conclusion that 90% of women has postpartum depression, or at least spent a few weeks at home crying cause specifies and totally emotional.
In addition to being a hormonal issue and that we have no control, what woman doesn't lose sanity in the first 3 months of a kids at home?
Everything changes, life turns upside down and the worst of all; We can't get any more sleep. No sleep for me to get any and all humor. That's because I was lucky my daughter start to sleep through the night before the age of 3 months, but I confess that until that first night, I was almost bordering on insanity so tired!
So along with some friends, we list some questions that help to increase this depressãozinha that all first-time mother has, and laughing, because at the end it goes by fast and don't even remember most of this phase.
I'm glad because soon I will be in it again! (Oh My God!)
We add a few sentences that all confess having also sense at some point!
You became a mother, and now:
-Spends all day in the House hostage of repetitive routine and endless cycles of 3 hours–Exchange, mama, belches… Exchange, mama, burps.
-You live with your belly "beautiful" the post partum let;
-You have to use a "wonderful" strap and super sexy;
-And use a tampon which looks more like a diaper;
-Feel super attractive in a breastfeeding bra along with breast absorber! Here at Babbfashion you can get more different models of the maternity fashion.
-And milk at the pump? that your husband never see…
-Sleeps a maximum of 2 hours and keep the sweater all day? Day, evening, night and day… you don't know what's…
-You want to eat a candy bar or drink a glass of Coca Cola giant and cannot eat anything good even though a mega hungry lion, because almost all hot foods can get cramps in the drink;
-Look down and see a beautiful your wig hair that's falling like water and lives attached to a ponytail because breastfeeding every 3 hours does not give time to drop.
-Have long fingernails? Never more to clean a baby's bottom there is nothing more unhygienic;
-And use that enamel with beautiful colors that you'd trade every week!? If you remembered to take the last one who went before you go, consider yourself still with a bit of vanity.
And enamel for that? The alcohol gel that we must spend every breathe, get everything…
-And the first night that the baby sleeps more than 3 hours straight and you wake up in despair thinking something happened…?!
-The best program with the husband happens to be ask for a delivery at home or to watch a half-hour of television without interruption;
-Watch a movie at the cinema? impossible… Between go, Park, trailer, movie, return, already exceeded the time between giving a blow job and another;
-Your bedside book becomes Nana nene or charming Babies;
-Do you feel more independent person in the world when he goes to the grocery store, and this is your program of the week. Or rather, your program of the week is to go to Alo baby or to the drugstore to buy a can of milk or a package of diapers!
-And the longest program and active month is take your child to a pediatrician.
But don't worry … All this going on, and your life becomes much more complete and filled with the biggest, and most delicious kind of love!
Happy women's day!
And you moms, has some more funny item you'd like to add to this list?
Gallery
Free Mothers Day Printables
Source: frenchiewraps.com
Double Faced People
Source: funnyand.com
100+ ideas to try about MBTI: ESTJ
Source: www.pinterest.com
10 Life Taught Me Lesson Quotes
Source: leonardo-abreu.blogspot.com
52 Best Birthday Wishes for Friend with Images
Source: www.myhappybirthdaywishes.com
"Winnie The Pooh" Quotes To Live By
Source: www.theodysseyonline.com
What did you learn from your parents? The 10 best IWT …
Source: www.iwillteachyoutoberich.com
The Best Graduation Cap Ideas for 2017 Grads
Source: www.shutterfly.com
MRW someone says I have to jerk off every time I see your …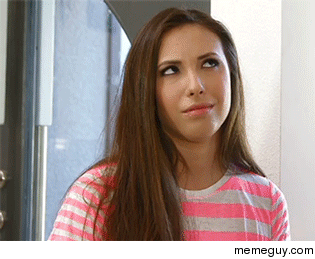 Source: memeguy.com
GATAS NUAS Karatê Do,Karatê,karate,Meste Karatê Do,Maestro …
Source: gatasnuass.blogspot.com
Free Mothers Day Printables
Source: frenchiewraps.com
Double Faced People
Source: funnyand.com
100+ ideas to try about MBTI: ESTJ
Source: www.pinterest.com
10 Life Taught Me Lesson Quotes
Source: leonardo-abreu.blogspot.com
52 Best Birthday Wishes for Friend with Images
Source: www.myhappybirthdaywishes.com
"Winnie The Pooh" Quotes To Live By
Source: www.theodysseyonline.com
What did you learn from your parents? The 10 best IWT …
Source: www.iwillteachyoutoberich.com
The Best Graduation Cap Ideas for 2017 Grads
Source: www.shutterfly.com
MRW someone says I have to jerk off every time I see your …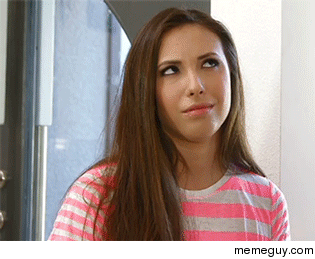 Source: memeguy.com
GATAS NUAS Karatê Do,Karatê,karate,Meste Karatê Do,Maestro …
Source: gatasnuass.blogspot.com