As I commented in another post, I didn't buy more jeans here because I was to travel to the United States. But as there was cold, I had to at least to travel, since any old served more.
I think I don't need to tell you about the difference in prices.
My goal was visiting 2 shops: Motherhood and Burlington Coat Factory
There you will find maternity clothes good even in supermarkets, but I had to focus somewhere, otherwise I would go crazy.
Let's my experience:
The Burlington is a huge store and has a little bit of everything, but for the love of god, that messy store. All played on the floor.
The clothes are more or less separated by categories, but size and models are mixed.
In addition, to help, was lotadíssima. And honestly, I didn't have the least patience to keep digging. If I weren't pregnant, tired and eating wrong days (never got sick with American food, but I think Gustavo was not accepting very well that food so long) I even would, but it didn't work.
My luck is that the second store, Motherhood, was in the same mall. The store was much smaller (whereas the other was huge), but had a great variety (even though outlet store store).
Of blouses, there was nothing very good, and had many pieces of cold. Maybe I should have looked a little easy, but at the end, I didn't think it was necessary.
The good were the pants and shorts! A lot of models and colors.
I bought 1 plus size maternity jeans, 1 more social (but you can use anywhere, because she's not that skinny, more tissue is thicker) and 1 plus size maternity bermuda from Motherhood.
Each cost $ $25 pants and shorts $20 dollars (and to think I paid 300 for the other 2 Bermuda who bought here!).
I didn't buy more because I thought I had enough to go through the rest of the pregnancy. As I do not work out, and it's hot, I don't need more than 3 pants.
About lingerie, had plenty of choice, but the price was the same here, so I didn't want to take up space in the trunk with it (we had already crossed the line with luggage weight on all the bags!).
About modeling, contrary to what many people think, the pants look good in Brazilian American too. Of course, some brands have bad modeling for our body, but it happens with many brands here in Brazil too.
Of course, if you search, you'll see that there are more expensive stores in the US, but the good thing is that there you have the option to buy good things for very affordable prices.
If you are pregnant and have the opportunity to travel, be sure to go in any clothing store for pregnant women!
Gallery
Cute Pregnancy Dresses
Source: www.oasisamor.org
Maternity Dress Pregnancy Clothes Lady Elegant Vestidos …
Source: www.aliexpress.com
Floral Europe Styles Maternity Clothes Maternity Dresses …
Source: www.dhgate.com
MAGGIE'S WALKER Maternity Clothes Dresses Pregnant Women …
Source: www.aliexpress.com
Natural Maternity Clothes
Source: www.oasisamor.org
Aliexpress.com : Buy Cute Kitty Summer Cotton maternity …
Source: www.aliexpress.com
Aliexpress.com : Buy Modal Nursing Tank tops cheap …
Source: www.aliexpress.com
Summer Modal Breastfeeding Nursing Clothes Dress For …
Source: www.aliexpress.com
Pregnant Dress Women Clothes Summer Denim Short Sleeves …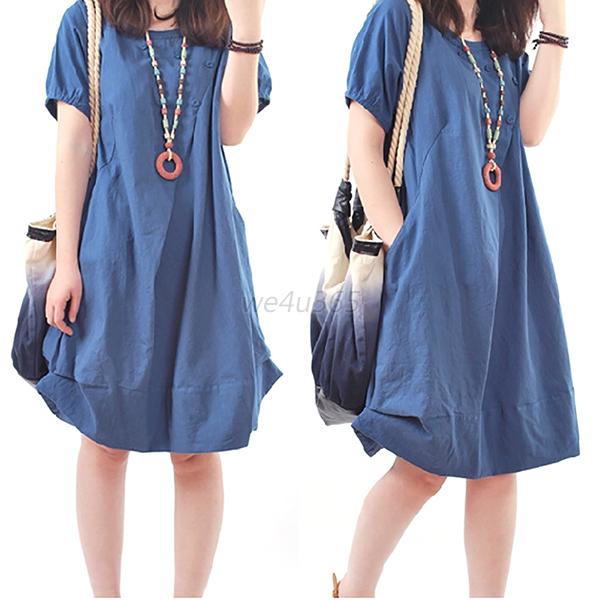 Source: www.ebay.com
Fashion Cute Maternity Coat thicken Warming cotton …
Source: sites.google.com
Easy Hairstyles for Working Moms – Make Everyday a Good …
Source: www.seraphine.com
2016 printed short sleeves night dresses brief clothing …
Source: www.aliexpress.com
15 Pregnant Celebs Who Tried To Stun Us With Their Fashion
Source: www.babygaga.com
Fashion Pregnant Women Summer Comfy Maternity Dress …
Source: www.ebay.ie
17 best online maternity clothes stores in the United States
Source: www.todaysparent.com
Valentine's Day Maternity Style
Source: raspberryglow.com
2017 Summer Dress Maternity Clothes for Pregnant Women …
Source: www.aliexpress.com
Kate Middleton pregnancy clothes, dresses, coats by …
Source: us.hellomagazine.com
17 best online maternity clothes stores in the United States
Source: www.todaysparent.com
Maxi Dresses For Pregnant Women
Source: inkcloth.com