Another post 'I searched and did not find'. Again, it's another theme that only talks about the baby, what to take for him, overalls, body, diaper… Now, provided with my vast experience(ok, not so vast, haha) I came to share with you the Which I took and found useful.
It's going to be a list of maternity suitcase for mother type 'black on white', real life, no mimimi, okay?
And remember, it all depends on how many days you will need to stay in the hospital, but in general, the usual is 48 hours-since this is the time the baby needs to stay in the hospital. My list is, therefore, for this time, okay ?!
Let's go
* 2 Pajamas/Sweaters with front opening to facilitate breastfeeding. Yes, one for each day because it may be that milk/colostrum or baby gunk. I would avoid very short lengths-because it is far from being a moment where we can make the sexy lady-I also think it is cool to remember that the chest will stay GIGA after the birth. That is: buy your pajamas of a size that is loose on the top, is not also time for very fair things. Keywords: comfort and efficiency. [Here's worth homewear too, you know! I wore a sweater one day and in the other I already wore a cotton trousers and button-up sweatshirt in front, I preferred!].
* 1 Pair of comfortable clothes to wear by day, homewear type.
* 1 Robe/Kimono to put on your pajamas if you are shy at the time of receiving the visits. It can also be a good one for those who are going to have a C-section and will need to take turns in the maternity hall(I saw that in São Luiz, I confess I did not know about this practice, no, hehe). I bought a liiiindo and I did not use it, but it is great also to be used in the day to day, I show soon in instagram. And you can get more from Chicrandolph.
* Panties: I wore high waist panties with slight compression. I do not think it's time to do aloka and use mega compression, but I do not think it works too well to wear small panties. The truth is that, yes, the belly stays that neither a geleca and the sensation is of floating bodies, hahahaha. I felt/felt super weird in my low-knit panties, it looks like everything is loose inside, hahaha, but it's each one… This, incidentally, is a complex subject because it involves the drama using X-belt not to use tape. I did not use it(yet) and I do not think I'm going to use it(my tummy miraculously came back to the place super well and what's trash will only be solved with gym, even.), But I think a high waist panties are worth it. I have liked this one from  Trifil  and from  Hope, But there are thousands out there. In fact, buy a 4 before the baby is born and then you buy other(if you need) because then you will know what you liked and what did not.
In addition, you will need to wear a mega absorbent and it will get firmer in short/underwear type panties. Yes, there is a postpartum bleeding-MEGA taboo subject, no one counts, I'll tell you more about it down there. Keep going!
* Breastfeeding Bra: I bought mine in the US, but at Renner there are some nice ones too(any lingerie store has an option!).
* Shell and Breast Absorbent : The shell is cool because if the nipple becomes sensitive in the first few days(and it will stay!) You can leave it protected without scratching the bra. The absorbent holds the milk leak(I did not even need to use a breastmilk in the maternity ward, but it is best to prevent it).
* Absorbent Postpartum: Hospital São Luiz provided the absorbent, thank God, because I took another less potent, hahahaha. #ThaisBobinha. But in any case, I already share here with you: yes, it is a MEGA postpartum bleeding that I did not know until the eve of Miguel's birth. There's something that nobody tells. And no matter what type of delivery you chose: the bleeding is democratic, it comes to all! Hahaha. What I used was this and I found it super good!
[The bleeding, the legend says, lasts for different times for different people. Mine lasted a week, alone. But I have friends who have all been quarantined with this absorbing giga. Summarizing: pray, hehe.].
* Personal Items : Shampoo, conditioner, hair dryer, toothbrush, comb, body cream(take the anti stretch marks!), Some makeup(if you are mine, hehe) and everything hygiene/personal beauty that you are Accustomed to using. I'd just avoid perfume, poor baby, right ?!
* Clothes to go Although: A clothes and a pair of shoes to go home.
* Flip flops
Things I thought I needed but did not use: bath and face towel and bed linen.
What's up? Does anyone add any more items?(I.e.
Comment on facebook
Gallery
Wholesale Price Baby Diaper Bags Backpack Sports Style …
Source: sites.google.com
COLORLAND Designer Baby Diaper Bags for Mom Large Capacity …
Source: www.aliexpress.com
4 Colors Stroller Pram Baby Diaper Bag Organizer Backpack …
Source: www.aliexpress.com
COLORLAND Designer Baby Diaper Bags for Mom Large Capacity …
Source: www.aliexpress.com
LAND Maternity Diaper Bag Mommy Nursing Bag For Baby Care …
Source: www.aliexpress.com
Brand Travel Diaper Backpack For Baby Maternity Nappy …
Source: www.aliexpress.com
מוצר
Source: www.zipy.co.il
Metal Nappy Change Bag Maternity Backpack For Mom Baby …
Source: www.aliexpress.com
Lekebaby New Baby Bag for Mom Travel Backpack Large Diaper …
Source: www.aliexpress.com
Lekebaby Fashion Mom Maternity Bag Diaper Bag Large …
Source: www.aliexpress.com
טיפול בתינוקות פשוט לקנות באלי אקספרס בעברית
Source: www.zipy.co.il
Carters baby diaper nappy bag maternity baby bag for mom …
Source: www.aliexpress.com
Insular Mummy Baby Bag Multifunctional Baby Diaper …
Source: mallymal.com
Lekebaby 3 size Luiertas Baby Diaper Backpack Nappy Bags …
Source: www.aliexpress.com
3 Size Fashion Mummy Maternity Nappy Bag Maternity Handbag …
Source: sites.google.com
colorland baby diaper bag organizer pu Leather fashion …
Source: sites.google.com
Wholesale Diaper Bags At $21.31, Get Diaper Bag Mommy …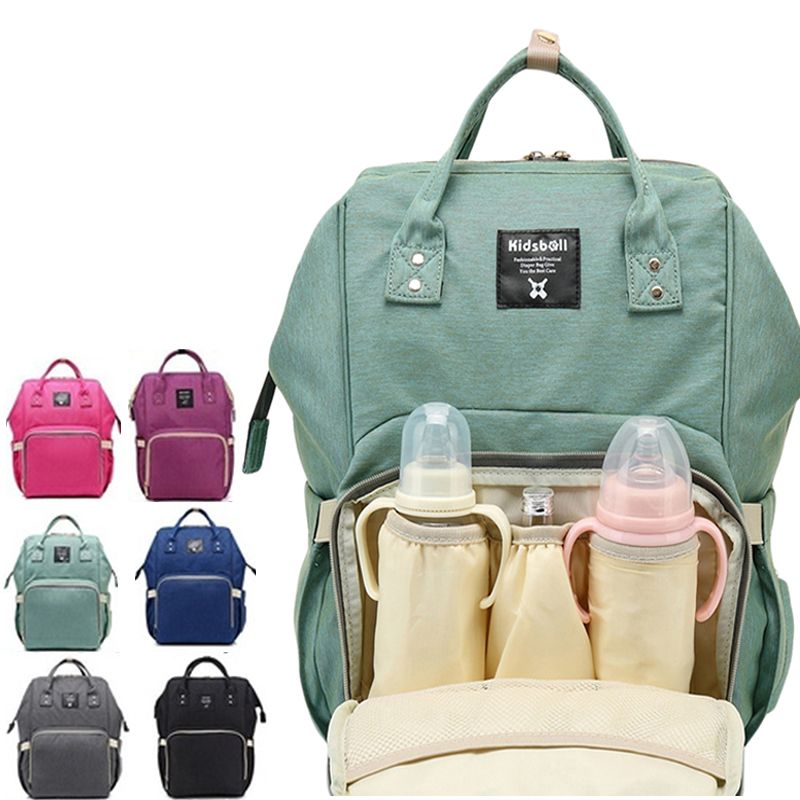 Source: www.dhgate.com
AIMABABY Backpack baby diaper bag nappy bags Maternity …
Source: www.aliexpress.com
Large Capacity Maternity Backpack Nappy Diaper Backpacks …
Source: www.aliexpress.com
Hospital Maternity Bag
Source: www.themotherduck.com